Spring 2020
The coronavirus has proven that housing really is healthcare. COHHIO and our partners on the frontlines have been doing everything we can to help Ohioans who have no home stay as safe as possible during this pandemic. And it's working. While a few isolated cases have been detected, so far we have not seen any major outbreaks that have plagued shelters in other states in recent weeks. Consider for a moment:
In Washington D.C., 237 people in shelters have tested positive, 10 have died, and 276 were in quarantine;
Denver recently reported at least 299 positive cases and six deaths among the city's homeless population;
In Nashville, 119 homeless residents recently tested positive, including staff and volunteers.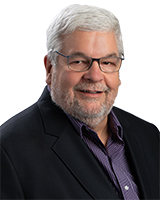 As states begin to relax restrictions, public health experts warn that controlling the virus in homeless shelters will be critical for preventing new outbreaks. Nonetheless, Ohio's homeless agencies have implemented social distancing measures without much financial support from the federal government so far. The costs are adding up and some shelters are wondering how much longer they'll be able to keep it up.
We're pushing hard to use a portion of Ohio's federal coronavirus funding to support local homeless shelters, and we're hopeful it will start flowing next month. In the meantime, we're sending out another round of grants from our Pandemic Emergency Fund. Thank you to all the individuals and companies that have contributed – your support has undoubtedly saved lives. We're still raising money to ensure shelters have the resources they need to keep everyone safe. So if you're able (maybe you don't really need that stimulus check?) please donate today.

And a special thanks to Ohio-based hip-hop musician Sarob for donating the proceeds from his new single Pleasures U Like to our Pandemic Emergency Fund. It's a great song, so please download it now. Then join Sarob and COHHIO Advocacy Director Gina Wilt on Instagram Live at 5:30 today for a Happy Hour discussion of music, housing, and homelessness in the times of covid-19.
I'd also like to thank the Ohio Housing Finance Agency, which has really stepped up to help fund local homelessness and housing programs during this crisis. OHFA has provided nearly $10 million for emergency homeless services and rental assistance, and is now helping shelters throughout the state get personal protective equipment and other supplies they need.
Emergency Rental Assistance: There are an estimated 630,000 renters in Ohio who have recently lost their jobs and who owe a combined $500 million in monthly rent. Many of them won't be able to pay all that back rent when eviction moratoriums expire and unemployment benefits run out. A recent study found homelessness could increase by up to 45 percent over the next year. The last thing we need is a flood of evicted tenants knocking on the homeless shelter doors during a pandemic.
The need for emergency rental assistance during this pandemic is clear. We're calling on Ohio's Congressional delegation to include Sen. Sherrod Brown's proposal for $100 billion in the next coronavirus relief package. The U.S. House's HEROES Act includes a similar measure, but now it's up to the U.S. Senate to take action.
Sen. Rob Portman, who introduced the Eviction Crisis Act in December, understands the need for rental assistance and could provide crucial support in the Senate. Please take a moment to ask him to support an expanded version of that bill that would provide enough funding for rental assistance to respond to the new realities facing renters as a result of covid-19.
Thank you for supporting our advocacy and for supporting your local homeless shelters during this pandemic.
Thank you for helping to house Ohio,
Bill Faith
Executive Director
Please Note: If you would like to stay up to date and receive occasional alerts about how you can help advance our advocacy efforts, please reply to this email and we'll add you to our advocacy list.

---
Racial Equity & COVID-19
The pandemic has highlighted how America's long-standing racial disparities mean people of color are much more vulnerable to the coronavirus. Before covid-19, African-Americans faced higher rates of of poverty,
housing insecurity and chronic illness. Franklin County Commissioners have realized this and recently declared racism a public health crisis.
COHHIO's Race Equity Committee has been working to address issues of racial disparity in the homeless system, where African-Americans comprise 48 percent of the homeless population but only 12 percent of the overall population. We encourage providers and communities to put racial equity front and center during and after this pandemic. To assist with this, COHHIO created Race, Homelessness, and COVID-19 guidance specifically for homeless services providers.
Join COHHIO's Race Equity Committee in a webinar on Wednesday, May 27 at 10:00 a.m. to discuss best practices for analyzing data to ensure programing, interventions, and processes do not perpetuate inequities. Diving Deeper: Analyzing Your Data Through an Equity Lens offers lessons learned from communities from around the state and country who have taken steps to overcome racial barriers.
For race equity specific questions or concerns, COHHIO has created a new email address: racialequity@cohhio.org. For more Race Equity/COVID-19 resources see https://cohhio.org/covid-19/#equity.
---
Spring Training Bulletin
COHHIO's training and technical assistance department is offering the following upcoming training opportunities:
Visit COHHIO's calendar for other upcoming events. And be sure to check out our new and improved COVID-19 Resources page to find program-specific guidance and information on isolation and quarantine, racial equity, domestic violence, staffing, funding and other topics affected by the pandemic.
---
In Other Developments
The Ohio Housing Finance Agency Board announced the recipients of the 2020 Housing Tax Credit program awards. This year, 37 developments throughout Ohio creating or preserving 2,002 apartments for families, seniors and individuals with disabilities were awarded more than $31 million in 10-year federal housing tax credits.
OHFA reviewed 88 applications requesting more than $76 million in credits. Recipients were selected based on the policies and goals of the program, including affordability, geography, accessible design, supportive services, leveraged economic investment and proximity to amenities.
---
For more information about COHHIO, visit our website and check out our Facebook page and Twitter feed. To support COHHIO's ongoing efforts to end homelessness in Ohio, become a member today!