CANCELED
In accordance with the State's ban on large gatherings to limit the spread of COVID-19, we had to cancel the Housing Ohio conference scheduled for April 13-15 while we explore the possibility of holding a smaller Housing Summit later this year.
If you have already registered for the conference, we will refund your registration fees at 100% without penalty. Please allow due time for us to process your refund.
You are responsible for canceling any hotel reservations, flights and other travel arrangements you may have made. Given Gov. DeWine's executive order banning events over 100 people, like the Housing Ohio conference, we anticipate that hotels and airlines will accommodate your request.
We regret that this is the first Housing Ohio conference we have canceled in 25 years. But it is the only responsible course of action given the rapid spread of the coronavirus in Ohio. Hopefully this epidemic will recede in the near future and we will welcome you all to a Housing Summit or other event in late summer or early fall.
For now, take all necessary precautions and prepare in any way you can to minimize the impact of the coronavirus on people experiencing homelessness and those who serve them. Good luck with your school-age children staying home for the next three weeks, and stay healthy.
Sincerely,
Bill Faith
P.S. Mark your calendar now for next year's Housing Ohio conference on April 5 – 7, 2021.
For 25 years, COHHIO has hosted Housing Ohio, a statewide convening of advocates, practitioners and experts to share new approaches to end homelessness and expand access to affordable housing in Ohio.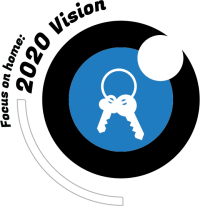 After years of increasing attendance we are moving the conference to a new home at the Hyatt Regency hotel in Columbus's Arena District, where we will have room to accommodate everyone who wishes to attend. We are also expanding the curriculum, with even more workshops and networking activities.
We'll kick off the conference Monday morning with a plenary discussion with key members of Gov. Mike DeWine's cabinet sharing the administration's plans to address the growing trend of homelessness and housing insecurity among Ohio's children and families. Ohio Mental Health and Addiction Services Director Lori Criss, Ohio Medicaid Director Maureen Corcoran, and Ohio Department of Health Director Amy Acton will highlight their agencies' efforts to help bolster access to safe, decent, affordable housing for vulnerable Ohioans.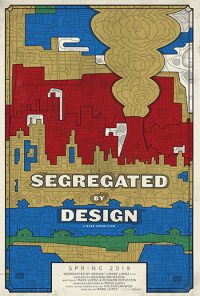 We start Tuesday morning with a screening and panel discussion around the award-winning film Segregated by Design. Inspired by Richard Rothstein's groundbreaking book The Color of Law, this animated short brings to life the forgotten history of how our federal, state and local governments unconstitutionally segregated every major metropolitan area in America. After we screen the film, we'll hear Ohio State Professor Jason Reece, Erin Upchurch, of Kaleidoscope Youth Center, and Jeniece Jones, of Housing Opportunities Made Equal, explain how this legacy still impacts Ohio's past, present and future.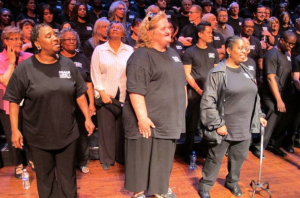 Tuesday's lunch plenary features a panel discussion with the leaders of several of Ohio's urban and rural homeless systems as they assess the current state of homelessness in Ohio and highlight successes, present challenges, and plans to tackle housing insecurity across our state. And finally, back by popular demand, we'll close out the conference with a performance by the Commons in Harmony choir, a program of Columbus's Harmony Project that uses the power of song to showcase the talent of individuals who are differently-abled, as well as people who have overcome unstable housing.
Please join us as we open the new decade with a focus on home for all Ohioans.
Agenda-at-a-Glance

Monday, April 13

| | |
| --- | --- |
| 8:00 - 9:00 a.m. | Registration and Coffee |
| 9:00 - 9:30 a.m. | Welcome and Introduction (Ballroom) |
| 9:30 - 10:30 a.m. | Morning Plenary (Ballroom) |
| 10:45 a.m. - 12:15 p.m. | Workshop Set A (Breakout Rooms) |
| 12:30 - 1:15 p.m. | Lunch (Ballroom) |
| 1:30 - 3:00 p.m. | Workshop Set B (Breakout Rooms) |
| 3:15 - 4:45 p.m. | Workshop Set C (Breakout Rooms) |
| 5:00 - 6:30 p.m. | Reception (Ballroom) |
| 6:30 - 7:45 p.m. | Dinner and Conversation (various) |
| 8:00 - 9:00 p.m. | Evening Forum |
Tuesday, April 14

| | |
| --- | --- |
| 8:00 - 9:00 a.m. | Registration and Continental Breakfast |
| 9:00 - 9:15 a.m. | Welcome and Introduction (Ballroom) |
| 9:15 - 10:15 a.m. | Morning Plenary (Ballroom) |
| 10:30 a.m. - 12:00 p.m. | Workshop Set D (Breakout Rooms) |
| 12:00 - 1:30 p.m. | Lunch and Afternoon Plenary (Ballroom) |
| 1:45 - 3:15 p.m. | Workshop Set E (Breakout Rooms) |
Wednesday, April 15

| | |
| --- | --- |
| 8:00 - 9:00 a.m. | Registration and Continental Breakfast |
| 9:00 a.m. - 4:00 p.m. | Housing Institute Sessions (Breakout Rooms) |
COHHIO's organizational members get a $50 discount off every employee's conference registration. Join COHHIO or renew your organization's membership – visit the membership page on our website, or pay membership dues when you register for the conference online.
Housing Ohio 2020 is made possible by our generous sponsors:


Other confirmed 2020 sponsors include:
Affordable Housing Trust for Columbus and Franklin County
AmeriHealth Caritas
Anthem Blue Cross and Blue Shield
Barbara Poppe & Associates
Buckeye Community Hope Foundation
Buckeye Health Plan
CareSource
CareWorksComp
Columbus Metropolitan Housing Authority
Community Housing Network
Corporation for Supportive Housing
CREA
Disability Rights Ohio
Duke Energy
Enterprise Community Partners
Episcopal Retirement Services
Federal Home Loan Bank of Cincinnati
Finance Fund
First Financial Bank
Homeport
JPMorgan Chase
KeyBank
Miami Valley Housing Opportunities
Millennia Housing Companies
Model Group
Molina Healthcare of Ohio
Mount Carmel Health System
Mutual of America
National Church Residences
National Equity Fund, Inc.
Nationwide Children's Hospital
New Era Benefits Consulting
NRP Group
Ohio Adult Care Facilities Association
Ohio REALTORS
Ohio State University College of Social Work
Park National Bank
Preservation of Affordable Housing
The Provident Companies
Orix Real Estate Capital
RiverHills Bank
Star Title Agency
Stock Development Company
SureImpact
Third Federal Savings & Loan
Tidwell Group
United Church Homes
U.S. Bank
Vogt Strategic Insights
Wallick Communities
Woda Cooper Companies
---
Other Supporters Include:
CHN Housing Partners
Citizens Bank
NeighborWorks Collaborative of Ohio
St. Mary Development Corp.
Wanted: Housing Ohio 2020 Sponsors