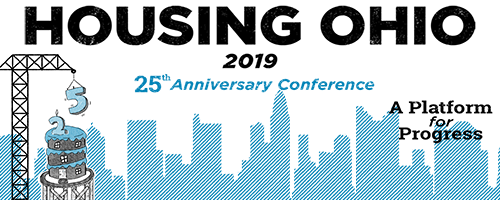 Housing Ohio 2019: April 8 – 10
Welcome to COHHIO's 25th Anniversary Conference!
This year marks a quarter century hosting the Housing Ohio conference, the platform for sharing strategies to end homelessness and expand affordable housing in the Buckeye State.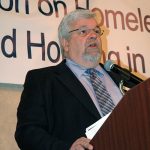 Monday Morning Plenary (9:00 – 10:30 am): COHHIO Executive Director Bill Faith will open the conference Monday morning with a look at the past, present and future of the fight to end homelessness in our state. Bill has led COHHIO since the Ohio Coalition for the Homeless and the Ohio Housing Coalition merged in 1994, and has been instrumental in modernizing efforts to end homelessness both in Ohio and nationally. Bill has also served as Bill has served as Chairman of the National Low-Income Housing Coalition (NLIHC) and  President of the Board of Directors for the National Coalition for the Homeless.

Monday Lunch Plenary (12:30 – 1:15 pm): Lydia Mihalik, the new Ohio Development Services Agency Director, will discuss the agency's role in advancing Gov. Mike DeWine's efforts to support and protect vulnerable children. ODSA is charged with administering state and federal funding for homeless services, affordable housing, and community development programs throughout Ohio.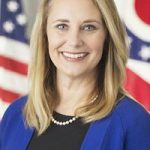 Tuesday Morning Plenary (9:00 – 10:15 am): Seven speakers discuss their innovative work on a variety of homelessness and housing-related topics in rapid fire succession. The lineup is:
Matt Tice, Director of Clinical Services Pathways to Housing PA in Philadelphia – how Housing First can help fight the opioid crisis
Bela Koe-Krompecher, Clinical Director for YMCA of Central Ohio – recovery capital and stabilize housing to prevent overdose deaths
Eric Tars, Legal Director of the National Law Center on Homelessness & Poverty – the criminalization of poverty and homelessness
Dr. Va Lecia Adams Kellum, President and CEO of St. Joseph Center in Venice, California – how diversity, equity, and inclusion are critical to achieving positive outcomes
Melissa Meyer, Director of Equity Initiatives at the Lighthouse Sheakley Center for Youth – shedding light on LGBTQ homelessness through cultural competency
Beth Horwitz, Policy Analyst for Chapin Hall at the University of Chicago – youth homelessness in rural communities
Stephen Brown, Director of Preventive Emergency Medicine at the University of Illinois Hospital and Health Sciences System – housing is effective medicine for some hospitals' costliest patients.
Tuesday Lunch Plenary (12 – 1:30 pm): Amanda Andere, CEO of Funders Together to End Homelessness, will discuss the growing momentum in the philanthropic community to fight homelessness. Her outspoken advocacy inspires funders to see the systemic, underlying causes of poverty and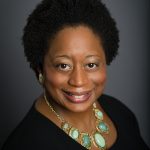 homelessness rather than focusing merely on specific outcomes in individual programs. Amanda has over 15 years of experience in the nonprofit and public sector as a leader committed to addressing social justice, economic opportunity, and security through advocacy for systemic change. She is also a Co-Chair of A Way Home America, a national movement to end youth homelessness, and serves as a member of the steering committee for The Campaign for Housing and Community Development Funding.
Throughout Monday and Tuesday, attendees can choose from over 30 workshops on a wide variety of subjects presented by these and other experts working on the front lines and behind the scenes to tackle homelessness and housing insecurity. During Wednesday's Housing Institute, we will host three intensive, full-day sessions that delve more deeply into the subject matter.

Agenda-at-a-Glance
(See separate Monday, Tuesday, Wednesday web pages for workshop descriptions)
Monday, April 8

| | |
| --- | --- |
| 8:00 – 9:00 a.m. | Registration and Coffee |
| 9:00 – 9:30 a.m. | Welcome and Introduction (Ballroom) |
| 9:30 – 10:30 a.m. | Morning Plenary (Ballroom) |
| 10:45 a.m. – 12:15 p.m. | Workshop Set A (Breakout Rooms) |
| 12:30 – 1:15 p.m. | Lunch (Ballroom) |
| 1:30 – 3:00 p.m. | Workshop Set B (Breakout Rooms) |
| 3:15 – 4:45 p.m. | Workshop Set C (Breakout Rooms) |
| 5:00 – 6:30 p.m. | Reception (Ballroom) |
Tuesday, April 9




| | |
| --- | --- |
| 8:00 – 9:00 a.m. | Registration and Continental Breakfast |
| 9:00 – 9:15 a.m. | Welcome and Introduction (Ballroom) |
| 9:15 – 10:15 a.m. | Morning Plenary (Ballroom) |
| 10:30 a.m. – 12:00 p.m. | Workshop Set D (Breakout Rooms) |
| 12:00 – 1:30 p.m. | Lunch and Afternoon Plenary (Ballroom) |
| 1:45 – 3:15 p.m. | Workshop Set E (Breakout Rooms) |
Wednesday, April 10




| | |
| --- | --- |
| 8:00 – 9:00 a.m. | Registration and Continental Breakfast |
| 9:00 a.m. – 4:00 p.m. | Housing Institute Sessions (Breakout Rooms) |
COHHIO's organizational members get a $50 discount off every employee's conference registration. Join COHHIO or renew your organization's membership – visit the membership page on our website, or pay membership dues when you register for the conference online.
Housing Ohio 2019 is made possible by our generous sponsors:


Other confirmed sponsors include:
Affordable Housing Trust for Columbus and Franklin County
Anthem Blue Cross and Blue Shield
Barbara Poppe & Associates
Buckeye Community Hope Foundation
Buckeye Health Plan
CareSource
CareWorksComp
CHN Housing Partners
Citizens Bank
Columbus Metropolitan Housing Authority
Community Housing Network
Corporation for Supportive Housing
Disability Rights Ohio
Duke Energy
Enterprise Community Partners
Fairfield Homes
Federal Home Loan Bank of Cincinnati
Finance Fund and FCAP
First Financial Bank
Homeport
JPMorgan Chase
KeyBank
Millennia Housing Development
Model Group
Molina Healthcare of Ohio
Mount Carmel Health System
Mutual of America
National Church Residences
National Equity Fund, Inc.
Nationwide Children's Hospital
Neighborhood Development Services
NeighborWorks Collaborative of Ohio
New Era Benefits Consulting
Novogradac & Co., LLP
Ohio Adult Care Facilities Association
Ohio REALTORS
Ohio State University College of Social Work
Park National Bank
PIRHL
Porter Wright
The Provident Companies
RED Capital Group
RiverHills Bank
Star Title Agency
Third Federal Savings & Loan
Tidwell Group
U.S. Bank
Vogt Strategic Insights
Wallick Communities
WesBanco Bank
Woda Cooper Companies
---
Other Supporters Include:
Akron Metropolitan Housing Authority
St. Mary Development Corp.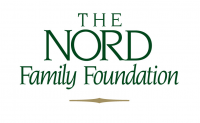 Thank you to the Nord Family Foundation for supporting need-based scholarships to attend Housing Ohio 2019.
For information on sponsorship, please contact Marcus Roth, Communications/Development Director, 614-280-1984 X 111; marcusroth@cohhio.org