2019 General Election: November 5
Early voting is on! Now through Nov. 4
Mail your absentee ballot or vote early in-person at your county board of elections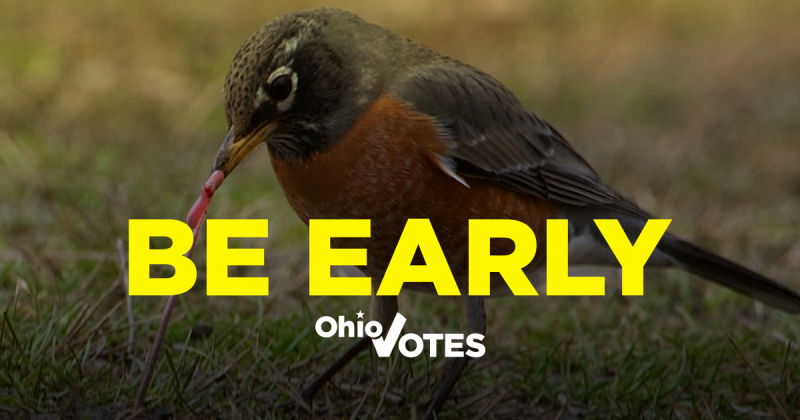 Voter Engagement Program 2019
Ohio VOTES is COHHIO's year-round, statewide, nonpartisan initiative to build civic engagement in Ohio's low-income communities. Ohio VOTES works with housing providers, health centers, community centers, food pantries, homeless programs, and other nonprofits to help the people they serve exercise their right to vote and stay engaged in the civic debate.
In 2019, we will continue our efforts to engage Ohio's most vulnerable communities in the democratic process. Through voter education, leadership training, empowerment programming, coalition building, and providing voting resources including rides to the polls, Ohio VOTES activates Ohio voters who often go ignored by traditional political campaigning. By engaging them on issues that matter most to their own community and providing tools and resources, Ohio VOTES empowers residents and low-income communities to be their own advocates.
Sign up to be a partner to receive voting updates, resources, and other civic engagement opportunities.
To find out how you can volunteer, get training on voter registration, or sign up as an agency partner contact Ohio VOTES Coordinator Maria Bruno at 614-280-1984 (ext. 121) or email her at mariabruno@cohhio.org.
Upcoming Voting Events and Registration Opportunities
Central Ohio
Northeast Ohio
Northwest Ohio
Southwest Ohio
Southeast Ohio
Ready to drive fellow
citizens to the polls?
Ohio Votes Video Library
Early in-person voting schedule:
Oct. 8-11: 8:00 am – 5:00 pm
Oct. 15-18: 8:00 am – 5:00 pm
Oct. 21-25: 8:00 am – 5:00 pm
Oct. 28-31: 8:00 am – 7:00 pm
Nov. 1: 8:00 a.m. – 7:00 p.m.
Nov. 2: 8:00 a.m. – 4:00 p.m.
Nov. 3: 1:00 p.m. – 5:00 p.m.
Nov. 4: 8:00 a.m. – 2:00 p.m.
2019 Ohio Election Dates
Oct. 7 (Monday): Deadline to register to vote in the 2019 General Election

Oct. 8 (Tuesday): Early Voting by mail and in-person begins

Nov. 2 (Saturday – noon): Deadline to request an absentee ballot by mail

Nov. 4. (Monday): Deadline to postmark absentee ballots

Nov. 5 (Tuesday): Election Day – Polls are open 6:30 am through 7:30 pm; drop-off absentee ballots at Boards of Election until 7:30 pm