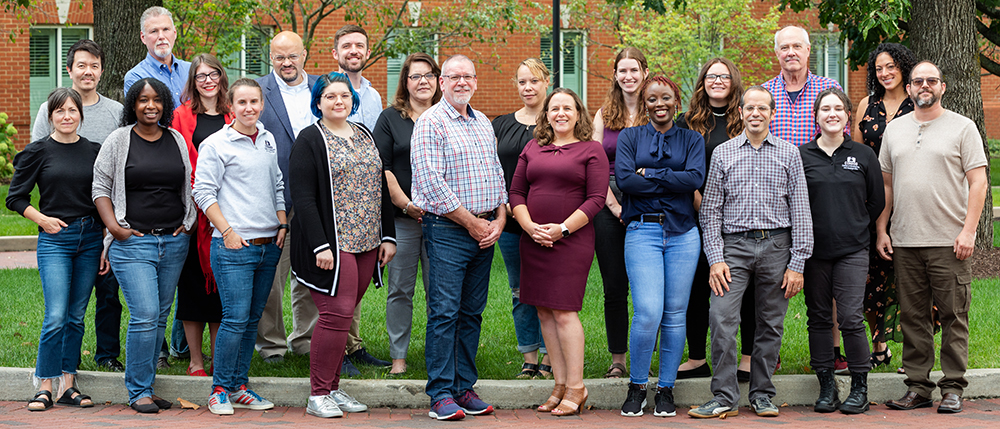 Executive and Managing Directors
Amy M. Riegel
Executive Director, Ext 148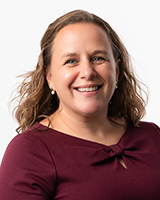 Amy was selected to serve as COHHIO's Executive Director in June 2022 after serving as the Senior Director, Housing for managed care organization CareSource, where she initiated and led the deployment of $50 million strategic investments in affordable housing across multiple states and helped to launch and replicate Healthy Beginnings at Home, a nationally recognized research study looking at the relationship between housing stability and healthy birth outcomes. Amy is an accomplished housing advocate with over 15 years of experience working with nonprofits and governmental entities, including the City of Dayton, where she provided policy leadership and designed programs in the areas of housing development, asset-based community development, community engagement, education, and homelessness. She serves on numerous boards in Ohio and nationally that are focused on poverty elimination, affordable housing, and neighborhood revitalization. Amy lives in Dayton with her husband and three daughters. She is a graduate of Wright State University. She loves attending sporting events, especially when her daughters or the UD Flyers are playing.
Douglas Argue, MSW, LISW
Managing Director, Ext 113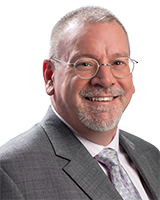 Douglas Argue joined COHHIO as managing director in October 2005. Douglas brings vast managerial experience to COHHIO, having promoted decent, safe, fair and affordable housing for more than 15 years. His previous work includes being the shelter director for Daybreak in Dayton, a homeless youth shelter; serving as the director of housing and emergency assistance for The Damien Center,  an AIDS service organization in Indianapolis; practicing as a psychiatric social worker serving both adult and youth populations in inpatient and outpatient settings; and, doing managed care for mental health and substance benefits for an insurance company. Douglas earned his undergraduate degree from the University of Evansville in Evansville, Indiana, holds a Masters of Social Work from Indiana University; is an LISW in the state of Ohio and is an ordained deacon in the Episcopal Church.
Justin Ault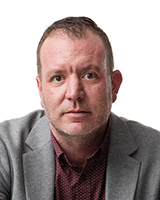 Finance Director, Ext 152
justinault@cohhio.org
Justin joined COHHIO in February 2023. Previously, Justin worked as the accounting manager for SourcePoint, a non-profit organization that is the Delaware County provider of Meals on Wheels as well as a wide array of additional senior services.  Prior to moving to the non-profit sector, Justin has over a decade of experience in the for-profit arena working in a variety of industries as an accounting manager and controller.  He earned his undergraduate degree in business administration (accounting) from Franklin University.
Hannah Basting, MSW, LSW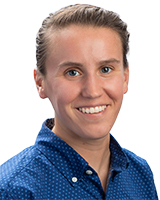 Continuum of Care Coordinator, Ext 117
hannahbasting@cohhio.org
Hannah joined COHHIO in February 2018 as part of the Ohio Balance of State Continuum of Care team. Before coming to COHHIO, Hannah completed two terms of service with the AmeriCorps program at the YWCA Family Center, in Columbus. She also previously worked as a Case Manager with Health Care for the Homeless, and as a Grants Administrator with National Church Residences. Hannah earned her undergraduate degree in History from Bowling Green State University and her Master's degree in Social Work from The Ohio State University.
Shayna Bryant
Healthy Beginnings at Home Project Manager, Ext 151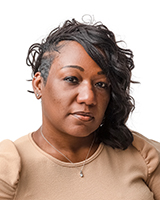 shaynabryant@cohhio.org
Shayna joined the COHHIO HBAH team in November 2022. She spent the first 10 years of her career as a child welfare worker and Supervisor, leading a team of frontline staff; assessing allegations of child abuse and neglect, placing children in safe environments and working with mothers who were victims of domestic violence, struggled with homelessness, mental health and substance use. She has provided guidance and services to women, assisting with securing long-term safe and stable housing, with the goal of reunification. In addition, Shayna has provided recruitment and training for foster parents in Ohio, in-home behavioral health services to children in foster care, lead a team of direct service staff for adults with developmental disabilities, and was the Director of a substance use disorder clinic. She is a native of South Euclid, Ohio and a graduate of Kent State University. Shayna obtained both her Bachelors and Master's degrees in Psychology.
Erica Copley
SOAR Ohio T&TA Coordinator, Ext 142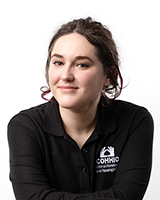 ericacopley@cohhio.org
Erica, a Columbus native, joined the SOAR Ohio team in 2021 after teaching virtual English classes for learners in China. Erica graduated Ohio State University in 2019 with a Bachelor of Science in Social Work, studied graphic design, and interned at Homeport, where she gained experience with outreach and community engagement in the nonprofit affordable housing sector. With her background in instructional design, virtual education, and her lived experience navigating social services as a person with disabilities, she helps to deliver equity-focused educational materials and support for SOAR specialists throughout Ohio.
Ami Diallo
Youth Housing Initiative Specialist, Ext 143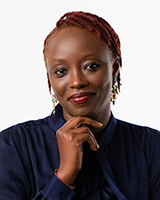 amidiallo@cohhio.org
Ami Joined the COHHIO team in January 2022 as the Youth Housing Initiative Specialist. Before joining the COHHIO team, Ami spent 12 years with the Godman Guild Association in Adult Education where she played a central role in the development and expansion of the program. A portion of her efforts resulted in Guild's receipt of Best Practice from the Ohio Department of Higher Education for excellence in remote testing, (as a result of COVID). She enjoyed her work with participants from all over the world and has a special empathy for them. She worked hard assisting in barrier reduction and the achievement of goals. She is passionate about equity in opportunities and education for marginalized communities. Her mantra is to "Always leave people in a better state than when I met them." Ami earned her Bachelor's degree in Marketing and Communications in Marrakech, Morocco. In her free time, she enjoys spending time with her family, dancing, and singing off-key.
Matt Dicks
System Administrator and Training Specialist, Ext 120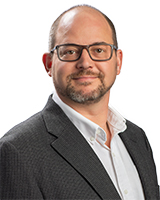 mattdicks@cohhio.org
Matt joined the COHHIO HMIS team in November 2011 after 10 years working for the US Postal Service.  During that time and for several years prior he worked as a consultant, a trainer and technical assistance provider for The Community Revitalization Training Center, a national training and technical assistance provider that focuses on housing rehab and community development.  He spent 10 years as a software developer and was lead support for Oberon Resources, an educational software company, which provided research and bibliographic tools for academics and students alike.
Trevin Flickinger
HMIS Data Analyst, Ext 145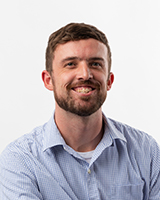 trevinflickinger@cohhio.org
Trevin joined the COHHIO HMIS team in March 2022 as an HMIS Data Analyst. Before joining the HMIS team, Trevin spent 3 years working in the insurance industry as a data analyst where he developed reports and applications using R and Shiny. Trevin is an Ohio native and graduate of University of Toledo where he ran cross country. He later went on to earn a Master's degree from Bowling Green State University.
Peter E. Fowler
Equity & Training Coordinator, Ext 141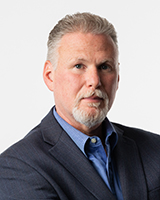 peterfowler@cohhio.org
Pete joined COHHIO in July 2021 and assists in the development and implementation of COHHIO's agenda by coordinating training and technical assistance that reduces and ends homelessness and moves us toward greater racial equity. Pete has previously worked in workforce development, adult education, corrections, and homelessness. He has also taught in academic settings in the U.S. and internationally. Pete has a passion for anti-racism work, which he began in earnest in the 1990s. Pete earned the BSSW from The Ohio State University and a master's degree from United Theological Seminary in Dayton.
Evelyn Garon
Youth Housing Initiative Specialist, Ext 146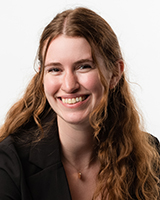 evelyngaron@cohhio.org
Evelyn joined the COHHIO team in April 2022 after completing a Community Engagement Fellowship at the University of Pittsburgh's Office of Community and Governmental Relations, where she worked to connect community organizations and residents to university resources. Evelyn additionally completed a term of service with AmeriCorps at an environmental health non-profit in Pittsburgh. During her service year, she provided technical assistance to schools to decrease the risk of environmental hazards and empowered youth to make sustainable choices in their homes and schools. Evelyn is passionate about fair and affordable housing, empowering youth to success, and equal opportunity. A Virginia native, Evelyn earned her undergraduate degree in Social Work from James Madison University and went on to earn her Master's degree in Social Work from the University of Pittsburgh.
Aubre Jones
Director of Training and Equitable Practice, Ext 131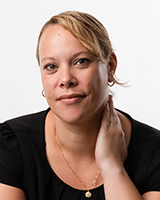 aubrejones@cohhio.org
Prior to joining the COHHIO team in June 2022, Aubre worked with partners and stakeholders across Franklin County as part of the Community Shelter Board's comprehensive, coordinated response to young people under age 24 facing homelessness. Aubre also worked with street outreach partners who engage people living outdoors to help them get to the safety of shelter or housing, facilitating access to benefits and targeted financial assistance, among other services. Aubre also oversaw continuing education program for professional development in the homeless system, as well as the annual point-in-time count effort. Aubre began her career as a clinical therapist working in early childhood mental health where she specialized in working with 3–7-year-olds with behavioral and mental health challenges. She became certified in trauma-focused cognitive behavioral therapy while working with youth in foster care. Aubre is a licensed, independent social worker and earned her master's degree from The Ohio State University.
Erica Mulryan
Continuum of Care Director, Ext 118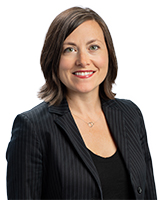 ericamulryan@cohhio.org
Erica Mulryan joined COHHIO in August 2006. Previously, Erica worked as a policy associate with the Mid-America Institute on Poverty of Heartland Alliance for Human Needs and Human Rights, a service-based human rights organization in Chicago, where she coordinated their immigrant asset-building research project. Erica's professional and academic background has largely focused on anti-poverty research and policy analysis as well as issues involving violence against women. She earned her undergraduate degree in social work from Kansas State University and went on to earn a Master's degree in Social Work (A.M.) from the School of Social Service Adminstration at the University of Chicago.
Manuel Quintero
Administrative Assistant, Ext 127
manuelquintero@cohhio.org
Manuel joined COHHIO in August 2018 as a canvasser for the Ohio Votes program. He brings administrative experience from previous positions with The Jazz Arts Group of Columbus and The Marriott Foundation for People with Disabilities. Manuel holds degrees from Capital University and UCLA.
Marcus Roth
Director of Communications & Development, Ext 111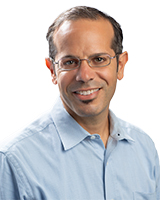 marcusroth@cohhio.org
Marcus joined COHHIO in 2015 after a decade of reporting on Ohio's state government for Gongwer News Service, where he covered ongoing debate over tax policy, health care, voting rights, predatory lending, clean energy and a host of other issues. Prior to moving to Ohio, Marcus lived in Virginia, New York City and Spain, where he worked as a freelance journalist, photographer and stonemason. Originally from Philadelphia, he earned a BA in English literature from the University of Virginia.
Candace Talty
SOAR Ohio and HNHF Director, Ext 137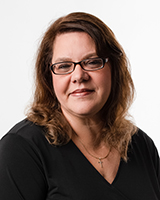 candacetalty@cohhio.org
Candace joined COHHIO in October 2020 as the coordinator of SOAR Ohio and the Housing Now for Homeless Families program. Before joining COHHIO, she was a SOAR Specialist at Community Support Services, a multi-service mental health agency in Akron. For over five years, Candace helped homeless individuals with disabilities apply for Social Security benefits. Prior to SOAR, she worked at the Haven of Rest Ministries, a faith-based shelter serving men, women and children in Summit and surrounding counties. She assisted women with case management, housing placement, faith-based counseling, and small group activities. She also contributed to the development of the Future Story job training program to help women overcome barriers to employment. Candace earned a degree in Community Services and a Bachelor degree in Social Work at the University of Akron.
Monica Tillis
System Administrator, Ext 144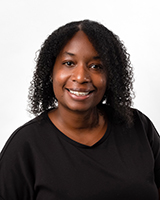 monicatillis@cohhio.org
Monica joined the COHHIO HMIS team in February 2022. Before joining COHHIO, she spent 17 years working for the nonprofit organization, Family & Community Services, Inc. in northeastern Ohio, where she served as their Assistant Director of housing and homeless services and managed several homeless and housing programs. She also spent seven years working with victims of domestic violence. Monica has a B.A. in Psychology from Kent State University.
Amanda E. Wilson, LISW-S, CDE
Youth Housing Initiative Director, Ext 115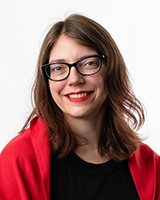 amandawilson@cohhio.org
Amanda is a Licensed Independent Social Worker with more than twenty years of social services experience in a variety of settings, including violence against women, developmental delays, mental health and early childhood education. She has been working in housing and homelessness for ten years. After eight years on the HMIS team she moved to the CoC team to focus on improving coordinated entry systems throughout the 80 county Balance of State Continuum of Care. Then, in 2023 Amanda was tapped to lead COHHIO's Youth Housing Initiative. In addition to her work with COHHIO, Amanda enjoys reading, dancing and doing the New York Times crosswords.
Gina Wilt
Advocacy Director, Ext 139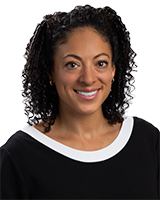 ginawilt@cohhio.org
Gina joined COHHIO in November 2017 after managing lobbying efforts with CRN Consulting, Ltd. for the Home Matters to Ohio campaign to expand the Ohio Housing Trust Fund in the state budget. Gina previously served over a decade as senior legislative aide in the Ohio Senate, and has worked for the Ohio Association for Justice and the Centers for Independent Living. She also has experience as a real estate agent. A native of Botkins in Northwestern Ohio, Gina graduated from The Ohio State University in 2000 with a dual bachelor's degree in Journalism & Communications and Political Science.
Ken Williamson
Housing Policy Associate, Ext 140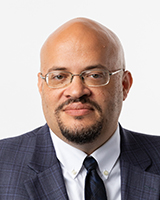 kenwilliamson@cohhio.org
Ken joined COHHIO advocacy team in 2021 after serving 12 years as a Regional Representative for U.S. Senator Sherrod Brown, where he focused on housing and community development issues in Northeast Ohio. Prior to his work at the federal level, Ken served as a Legislative Aide in the Ohio House of Representatives. Ken, a Cleveland native, graduated The Ohio State University with a degree in Political Science.