Executive and Managing Directors
Bill Faith
Executive Director, Ext 112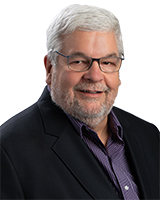 Bill Faith has served as COHHIO's executive director since 1994. Throughout his career, Bill has worked to develop housing solutions for people with disabilities; directed agencies serving the needs of the homeless and promoted affordable housing, especially for very low-income people. He has had extensive involvement with all of the key state and federal government agencies on a wide range of housing and homelessness assistance programs. On the national level, Bill has served as Chairman of the National Low-Income Housing Coalition (NLIHC) for six years and also as President of the Board of Directors for the National Coalition for the Homeless.
Douglas Argue, MSW, LISW
Managing Director, Ext 113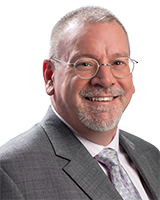 Douglas Argue joined COHHIO as managing director in October 2005. Douglas brings vast managerial experience to COHHIO, having promoted decent, safe, fair and affordable housing for more than 15 years. His previous work includes being the shelter director for Daybreak in Dayton, a homeless youth shelter; serving as the director of housing and emergency assistance for The Damien Center,  an AIDS service organization in Indianapolis; practicing as a psychiatric social worker serving both adult and youth populations in inpatient and outpatient settings; and, doing managed care for mental health and substance benefits for an insurance company. Douglas earned his undergraduate degree from the University of Evansville in Evansville, Indiana, holds a Masters of Social Work from Indiana University; is an LISW in the state of Ohio and is an ordained deacon in the Episcopal Church.
Hannah Basting, MSW, LSW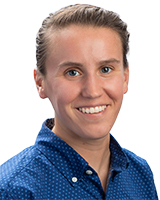 Continuum of Care Coordinator, Ext 117
hannahbasting@cohhio.org
Hannah joined COHHIO in February 2018 as part of the Ohio Balance of State Continuum of Care team. Before coming to COHHIO, Hannah completed two terms of service with the AmeriCorps program at the YWCA Family Center, in Columbus. She also previously worked as a Case Manager with Health Care for the Homeless, and as a Grants Administrator with National Church Residences. Hannah earned her undergraduate degree in History from Bowling Green State University and her Master's degree in Social Work from The Ohio State University.
Lisa Brooks
Youth Housing Initiative Coordinator, Ext 132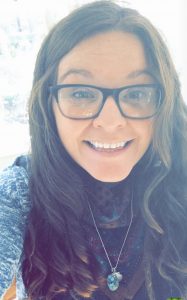 lisabrooks@cohhio.org
Lisa joined the COHHIO team in March 2020. Prior to becoming a part of the COHHIO team, Lisa was the Outreach Director and Bridges Program Supervisor with Sojourners Care Network. She led a team of street outreach workers in meeting the crisis needs of rural youth and supervised a team of Bridges liaisons to meet the needs of Ohio's emancipated youth. Brooks is a key member of a regional leadership team that planned and implemented a rural round one U.S. Department of Housing and Urban Development Youth Homeless Demonstration Project Grant (YHDP). The YHDP created a homelessness system for youth in southeastern Ohio that never existed before. Brooks was introduced to Health and Human Services, Runaway and Homelessness Youth programs as a street outreach worker and grew to writing and implementing RHY programs. Lisa has developed a distinctive understanding of the assets and needs of Appalachian youth. Lisa holds a BFA in Fine Arts with a Minor in Psychology from the University of Rio Grande. Brooks lives on a 100-acre nature preserve and spends her free time exploring wild Ohio with her son.
Maria Bruno, J.D.
Civic Engagement Coordinator & Policy Analyst, Ext 121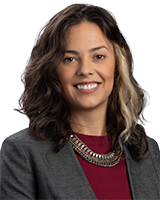 mariabruno@cohhio.org
Maria joined COHHIO in May 2018 to coordinate the Ohio Votes program for the 2018 election. She has a diverse background in community organizing, voting rights, and criminal law, Maria also supports COHHIO's advocacy team and provides training on housing law. Maria previously served as the Director of the Voter Protection Program for America Votes Ohio in the 2016 election, advocated for criminal justice reform at the ACLU of Ohio, and has worked in the criminal court system on both the prosecution and defense sides, having interned at the U.S. Attorney's Office and also the Franklin County Public Defender's Office. Maria earned a JD from The Ohio State University Moritz College of Law and has a bachelor's degree in Political Science from University of Pittsburgh with minors in Economics, French, and Spanish. She is licensed to practice law in New York. Maria currently serves as the VP of Communications for the American Constitution Society, Columbus Lawyers Chapter. Born and raised in Medina, Maria is passionate about helping low-income Ohioans participate in democracy through the electoral system. She loves Buckeye football and Cleveland sports, even the Browns.
Chuck Cook
Finance Director, Ext 114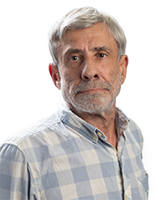 chuckcook@cohhio.org
Chuck was most recently the Director of Operations and CFO for the Ohio Legal Assistance Foundation, the primary funder organization for civil legal aid in the state of Ohio. He helped establish the Foundation in 1994 and managed its administrative and financial systems, as well as led the oversight of grantee performance through periodic peer assessment.  He established one of the most comprehensive education loan repayment programs in the nation for Ohio's legal aid lawyers. Chuck began his legal aid career at the Northeast Ohio Legal Services program as its Program Administrator. Subsequent to that, he was the Director of Administration for Legal Services of Eastern Oklahoma.  He holds a MPA from Kent State University.
Genelle Denzin
HMIS Data Analyst, Ext 123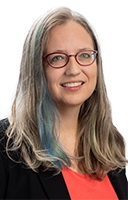 genelledenzin@cohhio.org
Genelle joined the HMIS team at COHHIO originally in 2010 to help implement the Homelessness Prevention and Rapid Rehousing Program (HPRP). She brought 10 years of database and report design experience to the position, and used these skills to greatly increase the effectiveness of the Balance of State HMIS. She continues her work as HMIS Data Analyst, helping the Balance of State CoC use HMIS data to drive its decisions. Genelle has a degree in English Literature from Louisiana State University, plays fiddle for contra dances and in old time jams, and enjoys watching roller derby with her family.
Matt Dicks
HMIS TA&T Support Coordinator, Ext 120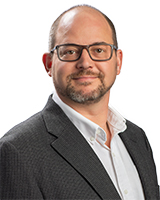 mattdicks@cohhio.org
Matt joined the COHHIO HMIS team in November 2011 after 10 years working for the US Postal Service.  During that time and for several years prior he worked as a consultant, a trainer and technical assistance provider for The Community Revitalization Training Center, a national training and technical assistance provider that focuses on housing rehab and community development.  He spent 10 years as a software developer and was lead support for Oberon Resources, an educational software company, which provided research and bibliographic tools for academics and students alike.
Josh Johnson
Director of Training and Equitable Practice, Ext 131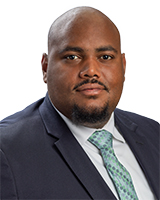 joshjohnson@cohhio.org
Josh Johnson joined the Coalition On Homelessness and Housing In Ohio (COHHIO) in May of 2016 and works to ensure the utilization of evidenced based practices with the goal of making homelessness rare, brief, and non-reoccurring. Josh works to ensure an equity lens is applied in all aspects of Ohio's homeless system. Prior to joining COHHIO, Josh worked as the Family Advocate Team Lead at the YWCA Family Shelter of Columbus, Ohio. He began his career in the Mental and Behavioral Health fields working with adolescent clients in Richmond, VA and later with adults in Columbus, OH. Josh is a Certified Diversity Professional through the Institute for Diversity Certification and a graduate of Hampton University where he played football.
Amy Lamerson, MSW
SOAR Ohio and HNHF Director, SOAR Ohio State Lead, Ext 128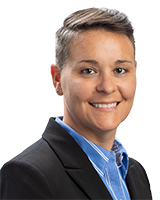 amylamerson@cohhio.org
Amy joined COHHIO in September of 2016. She currently coordinates and manages the SSI Ohio Project, which works to assist individuals experiencing homelessness with potential SSI/SSDI benefits. Amy previously worked as a Veteran's Case Manager in the SSVF program and Housing Specialist for Faith Mission, in Columbus, OH. There, she worked in both Men's and Women's shelters, assisting with coordination of services in mental health, substance abuse, and rapid rehousing using the Housing First and Critical Time Intervention Models (CTI) with single adults. Amy attended the Ohio State University in Columbus for her Bachelor of Science in Social Work, Minor in Sociology with a Certification in HIV/AIDS Education. She then received an Accelerated Masters in Social Work with a focus in Administration, Policy and Clinical Diagnosis from OSU. During college, she interned for the Ohio Department of Health in the HIV Care Service Section. There, she assisted in agency audits to maintain compliance with state grant funding regulations. She also co-developed and administered HIV educational seminars for HIV/AIDS Community Agencies who received ODH funding. She also worked as a Program Assistant for Buckeye Region Anti-Violence Organization in client services, grant proposals, community outreach, and educational awareness for the LGBT community.
Joe Maskovyak, Esq.
Affordable and Fair Housing Coordinator, Ext 133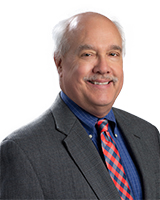 joemaskovyak@cohhio.org
Joe Maskovyak started at COHHIO in August 2014 after having served on the COHHIO board for many years. He is a long time housing advocate, starting his career at the Legal Aid Society of Columbus (LASC) where he became the managing attorney for housing and worked on behalf of low income housing clients in Franklin County. In 2007 he moved to the Ohio Poverty Law Center (OPLC) where he pursued legislative work around housing on the state and national level. He has a bachelor's degree in Russian and Political Science and a master's degree in Political Science from Bowling Green State University (BGSU). Prior to attending law school, he spent 4 years teaching in the Political Science Department at BGSU. He earned his JD from The Ohio State University and is licensed to practice law in Ohio and Florida.
Erica Mulryan
Continuum of Care Director, Ext 118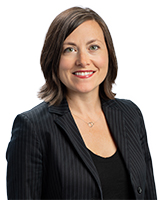 ericamulryan@cohhio.org
Erica Mulryan joined COHHIO in August 2006. Previously, Erica worked as a policy associate with the Mid-America Institute on Poverty of Heartland Alliance for Human Needs and Human Rights, a service-based human rights organization in Chicago, where she coordinated their immigrant asset-building research project. Erica's professional and academic background has largely focused on anti-poverty research and policy analysis as well as issues involving violence against women. She earned her undergraduate degree in social work from Kansas State University and went on to earn a Master's degree in Social Work (A.M.) from the School of Social Service Adminstration at the University of Chicago.
Manuel Quintero
Administrative Assistant, Ext 127
manuelquintero@cohhio.org
Manuel joined COHHIO in August 2018 as a canvasser for the Ohio Votes program. He brings administrative experience from previous positions with The Jazz Arts Group of Columbus and The Marriott Foundation for People with Disabilities. Manuel holds degrees from Capital University and UCLA.
Marcus Roth
Director of Communications & Development, Ext 111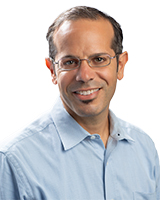 marcusroth@cohhio.org
Marcus joined COHHIO in 2015 after a decade of reporting on Ohio's state government for Gongwer News Service, where he covered ongoing debate over tax policy, health care, voting rights, predatory lending, clean energy and a host of other issues. Prior to moving to Ohio, Marcus lived in Virginia, New York City and Spain, where he worked as a freelance journalist, photographer and stonemason. Originally from Philadelphia, he earned a BA in English literature from the University of Virginia.
Candace Talty
SOAR Ohio and HNHF Coordinator, Ext 137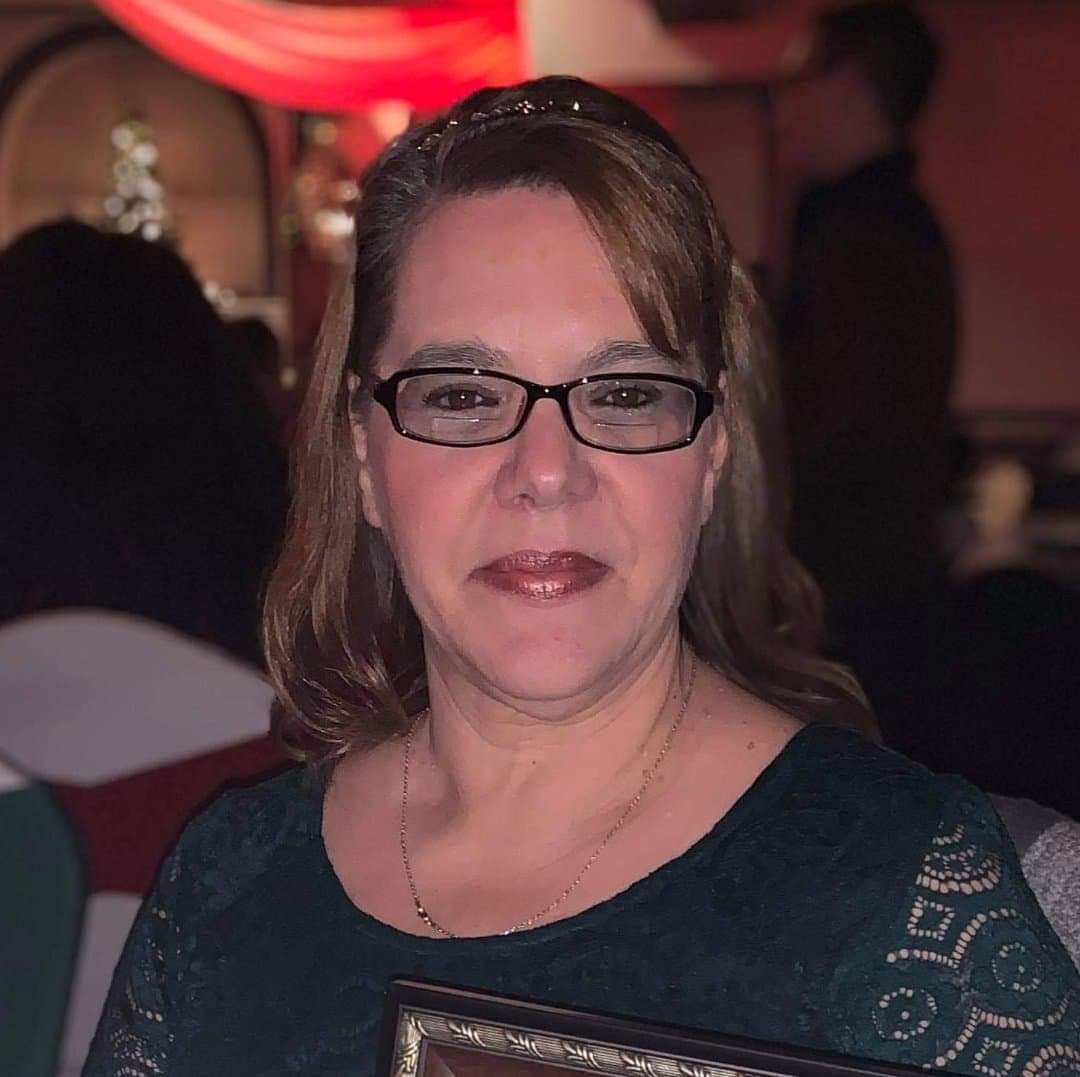 candacetalty@cohhio.org
Candace joined COHHIO in October 2020 as the coordinator of SOAR Ohio and the Housing Now for Homeless Families program. Before joining COHHIO, she was a SOAR Specialist at Community Support Services, a multi-service mental health agency in Akron. For over five years, Candace assisted homeless individuals with disabilities apply for Social Security benefits. Prior to SOAR, she worked at the Haven of Rest Ministries, a faith-based shelter serving men, women and children in Summit and surrounding counties. She assisted women with case management, housing placement, faith-based counseling, and small group activities. She also contributed to the development of the Future Story job training program helping women overcome to barriers to employment. Candace earned a degree in Community Services and a Bachelor degree in Social Work at the University of Akron. She enjoys spending time with family, going camping, is a band, football and track mom and is the half-time show announcer at son's high school football games.
Valerie Walton
Continuum of Care Coordinator, Ext 135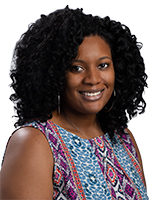 valeriewalton@cohhio.org
Valerie joined COHHIO in September 2018. She is a graduate from Central State University, and received her Masters in Public Administration Government/ Nonprofit studies from Wright State University. Prior to joining COHHIO, Valerie worked as a Case Manager/ Program Coordinator for Homefull, and as an Analyst for the Indiana Balance of State. In her spare time Valerie is an active member of Sigma Gamma Rho Sorority Incorporated, National Council of Negro Women, and PANCAN. Valerie enjoys spending time spoiling her furbaby, shopping, yoga, cycling, and a completing word search puzzles.
Amanda E. Wilson, MSW, LSW
HMIS Support Coordinator, Ext 115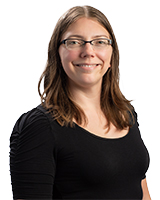 amandawilson@cohhio.org
Amanda is a master's level Licensed Social Worker with more than fifteen years of social services experience in a variety of settings, including violence against women, developmental delay, mental health and early childhood education. Before joining the HMIS team, she spent two years working in housing at The Salvation Army. In addition to her work with COHHIO, Amanda writes items for the social work licensure exam, teaches yoga, and kickboxes Muay Thai.
Gina Wilt
Advocacy Director, Ext 139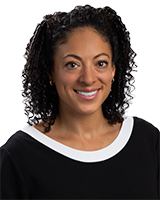 ginawilt@cohhio.org
Gina joined COHHIO in November 2017 after managing lobbying efforts with CRN Consulting, Ltd. for the Home Matters to Ohio campaign to expand the Ohio Housing Trust Fund in the state budget. Gina previously served over a decade as senior legislative aide in the Ohio Senate, and has worked for the Ohio Association for Justice and the Centers for Independent Living. She also has experience as a real estate agent. A native of Botkins in Northwestern Ohio, Gina graduated from The Ohio State University in 2000 with a dual bachelor's degree in Journalism & Communications and Political Science.