Lower Your Agency's Workers' Comp Premium with a COHHIO/CareWorksComp Group Rating Plan!
As a member in good standing you are eligible to join COHHIO workers' compensation group rating program.
Joining not only has the potential of saving you the maximum amount allowable by the Bureau of Workers' Compensation (BWC), it helps out COHHIO as well. By joining our group you will help keep COHHIO strong and the more employers who join a program, the more options there will be for all of us.
CareWorksComp has managed workers' compensation programs since 1946 and focuses on giving personalized attention to our members while keeping their fees reasonable. In 2018 COHHIO's CareWorksComp Group Rating Plan saved members a combined total of $244,866.
Taking all that into consideration, it's no wonder more than 95% of the group membership returns year after year.
It only takes a moment to complete the online temporary authorization form to find out if your agency is eligible to join COHHIO's workers' comp programs. The evaluation is free and there is absolutely no obligation to join the group. You might just find that our group can save you a substantial amount on your premiums.
Download more information about COHHIO's Group Rating Plan:
To learn more about the COHHIO-CareWorks Comp Group Rating Program, or to request assistance with any workers' compensation issues, please contact our CareWorksComp representative: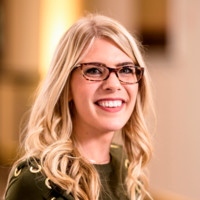 Meridith Whitsel, Program Manager
614-526-7172 Office
614-745-4935 Cell
614-210-5857 Fax
Meridith.Whitsel@careworkscomp.com