Mission Statement
COHHIO is a coalition of organizations and individuals committed to ending homelessness and to promoting decent, safe, fair, affordable housing for all, with a focus on assisting low-income and special needs populations.
About COHHIO
Originating as the Ohio Housing Coalition in 1974 before merging in 1994 with the Ohio Coalition for the Homeless (formed in 1984), COHHIO has been the voice of Ohio's underrepresented for decades. We pursue systemic change to benefit vulnerable populations, to end homelessness and expand affordable housing in Ohio.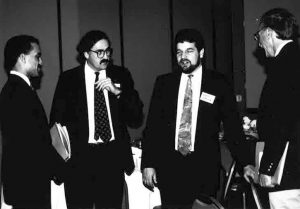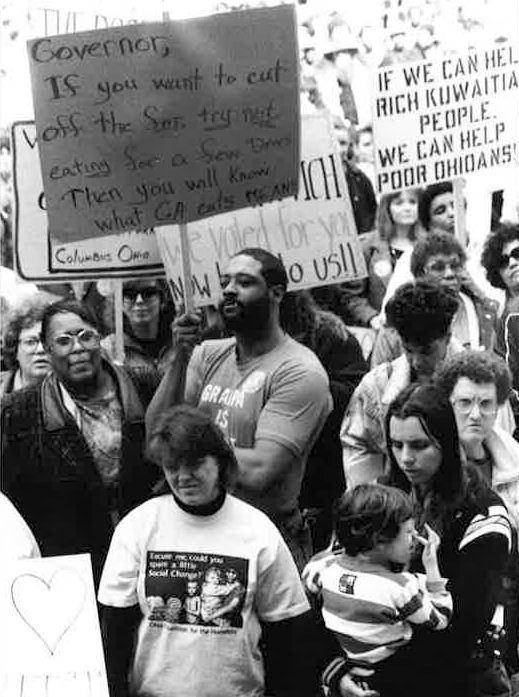 As a statewide coalition of hundreds of housing organizations and homeless service providers throughout Ohio, we promote a range of housing assistance services, including homeless prevention programs, emergency shelters and permanent affordable housing with supportive services.
In addition to public policy advocacy, research and public education, COHHIO provides training and technical assistance to local provider agencies and nonprofit service organizations. Other COHHIO initiatives include:
Facilitating local efforts to combat youth homelessness.

Protecting and promoting tenants' rights.

Helping individuals who are homeless and disabled obtain SSI/SSDI benefits to become stably housed.

Coordinating homeless services agencies' efforts to secure funding and comply with federal mandates in Ohio's 80 rural counties.

Strengthening underrepresented communities through voter participation.
We invite you to learn more about our programs, staff and board of directors.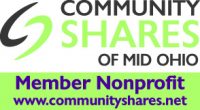 COHHIO receives ongoing generous support from the George Gund Foundation, Sisters of Charity Foundation of Cleveland, dozens of corporate sponsors (see our conference page), and Community Shares of Mid Ohio.
COHHIO is a proud participant in the Community Shares of Mid Ohio workplace giving program, where employees make paycheck contributions to more than 60 nonprofits working locally to strengthen and enhance our community.