February 2019
---
Registration for the Housing Ohio 2019 conference is now open. Register now to get the early bird discount!
---
With all the noise about walls, government shutdowns and national emergencies, it was easy to miss the fact that Congress just increased funding for homeless and affordable housing programs for the second time in a year. And the President signed it.
The bipartisan budget deal that recently passed Congress didn't just avert another unnecessary government shutdown – it contains $12 billion more for federal homeless and housing programs than Trump's original budget had proposed.
And the FY 2019 Transportation-HUD appropriations bill wasn't just was pushed by the newly empowered Democrats. It cleared Congress well before the November election, when the GOP still controlled both the House and Senate. But it sat unfinished for months, held up as part of a larger spending package that also contained the controversial border security funding.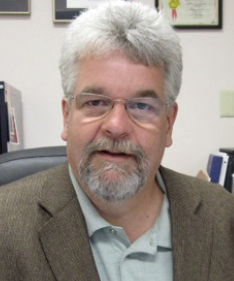 The FY 2019 budget is good for housing and homeless programs, but it's not great. Overall, it increases HUD funding by $1.5 billion more than the 2018 budget. And that bill, which passed last spring, boosted HUD's budget $4.7 billion over the previous year.
Some of the highlights include: a $583 million boost to tenant based rental assistance; a $123 million increase for homeless assistance grants; $103 million more for public housing operations; and $25 million more for the public housing capital fund. Our friends at the National Low Income Housing Coalition have much more information on the federal budget.
This is far from what is needed, obviously, but this bipartisan budget deal holds promise for our efforts to increase federal funding for housing and homeless programs in the future. And it shows that housing advocates' warnings about the growing shortage of affordable housing are finally starting to cut through all the noise. So another big thanks to everyone who contacted your representatives over the past year to help amplify the message.
Meanwhile, another hot issue is the Trump administration's attempt to unravel the reasonable consumer protections against predatory payday lending that the Consumer Financial Protection Bureau put in place last year. The CFPB recently moved to gut even the common-sense requirement for lenders to make sure their borrowers can actually repay a loan without going bankrupt. The Stop the Debt Trap campaign has more info about how you can register your opposition
Back here in Columbus, the DeWine administration is taking shape and the new governor has appointed a very diverse cabinet, including many highly talented women and people of color. Many of them, including the new directors of agencies that oversee homeless funding, mental health and addiction services, Medicaid and others, are competent people from both parties who have the experience and commitment we need to solve real problems facing the state.
And we also applaud the focus Gov. DeWine has put on Ohio's children. It comes at an important moment, as new data shows Ohio is experiencing a troubling increase in homelessness among children and their families. The Ohio Housing Finance Agency's recent report found minors were almost one-third of the 70,123 Ohioans who needed homeless assistance services in 2017. This included nearly 3,000 babies under age 1, a number that has increased 53% in five years. We are encouraging the DeWine administration to include some robust housing components to his array of children's initiatives.
COHHIO has developed a two-part strategy to reverse this alarming trend. First, we are working with the Home Matters to Ohio coalition to expand the Ohio Housing Trust Fund, the primary source of state funding for homeless and housing programs. During the last budget cycle we got a fee increase included in the House's budget, but it was removed in the Senate. After two years of educating policymakers about the Trust Fund, through housing tours and events like the recent legislative breakfast, we're feeling optimistic that the next budget will do the trick.
We've also been in discussions with the DeWine administration about creating a new program that uses TANF funding for local rapid rehousing and homeless prevention efforts. The Homeless Families Assistance Program would help fill the need for funding for these interventions, which are essential for quickly diverting children and families from homeless shelters into permanent housing.
And, as always, we're on the watch for bad bills that would push Ohio the wrong direction on these issues, like Sen. Matt Huffman's proposal to overhaul the way property taxes get assessed on affordable housing communities. Senate Bill 36 would dramatically increase taxes on LIHTC properties and other subsidized developments, and would cause many to cut maintenance and resident services budgets, or even shutter operations.
You can learn a lot more about these and other homeless and housing issues at our upcoming Housing Ohio conference on April 8 – 10. COHHIO staff have been busy planning our 25th Anniversary event for months, and we have a lot of excellent speakers lined up. Space is limited, so register now while you still can.
Thanks for supporting our efforts to end homelessness, and I hope to see you at the Housing Ohio 2019 conference!
Bill Faith
Executive Director
---

This year marks a quarter century hosting the Housing Ohio conference, the platform for sharing strategies to end homelessness and expand affordable housing in the Buckeye State.
COHHIO Executive Director Bill Faith will open the conference Monday morning with a look at the past, present and future of the fight to end homelessness in our state.
During the Monday morning plenary, Amanda Andere, CEO of Funders Together to End Homelessness, will discuss the growing momentum in the philanthropic community to fight homelessness.
Tuesday's lightning round plenary highlights a host of innovators discussing a breadth of topics. We welcome renowned speakers from: the National Law Center on Homelessness & Poverty; St. Joseph Center in Venice, California; Pathways to Housing PA in Philadelphia; the University of Illinois Hospital and Health Sciences System; the Lighthouse Sheakley Center for Youth; YMCA of Central Ohio; and Chapin Hall at the University of Chicago.
For more information, visit our new and improved conference website.
---
Home Matters to Ohio Legislative Breakfast
COHHIO and partners in the Home Matters to Ohio coalition have officially launched our 2019 advocacy campaign to expand the Ohio Housing Trust Fund, the primary source of state funding for homeless and affordable housing services.
Legislators and staff from 26 different Statehouse districts joined Home Matters to Ohio leaders at the Riffe Center to discuss the importance of affordable housing in Ohio. Click here to read more.
---
Report Shows Increase in Homelessness Among Ohio's Children
Ohio's homeless rate ticked slightly upward in 2018, according to HUD's annual Point-in-Time Count. However, a much more comprehensive study by the Ohio Housing Finance Agency found homelessness increased steadily in recent years to a total of 70,123 people in 2017.
OHFA's report also found that children are among the fastest growing segments of Ohio's homeless population, and make up nearly 30 percent of all the individuals accessing homeless services in 2017. This includes 2,943 infants under age 1, an increase of 53 percent over 2012. Click here to read more.
---
The Sticky Note Contract
COHHIO's Housing Information Line recently helped Demonta Eady beat an unlawful eviction filing with the help of a sticky note. Click here to read more.
---
In Other Developments
While we spend a lot of time focusing on the growing shortage of affordable housing in Ohio, it's important to recognize that there are new developments and rehabilitation projects that make home a reality for some of the most vulnerable residents in our state. Click here to see a few positive developments that caught our eye in recent months.
---
Training Bulletin
COHHIO has launched a new training workshop to help housing providers comply with the federal Violence Against Women Act. Click here to learn more.
---
For more information about COHHIO, visit our website and check out our Facebook page and Twitter feed. To support COHHIO's ongoing efforts to end homelessness in Ohio, become a member and get a discount on our April conference!