Please join us April 8-10 in Columbus for the 25th Anniversary Housing Ohio conference
---
---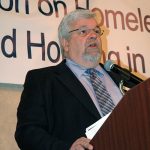 COHHIO Executive Director Bill Faith will open the conference Monday morning with a look at the past, present and future of the fight to end homelessness in our state.

During the Monday morning plenary, Amanda Andere, CEO of Funders Together to End Homelessness, will discuss the growing momentum in the philanthropic community to fight homelessness.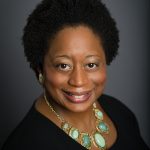 Tuesday's lightning round plenary highlights a host of innovators discussing a breadth of topics. We welcome renowned speakers from: the National Law Center on Homelessness & Poverty; St. Joseph Center in Venice, California; Pathways to Housing PA in Philadelphia; the University of Illinois Hospital and Health Sciences System; the Lighthouse Sheakley Center for Youth; YMCA of Central Ohio; and Chapin Hall at the University of Chicago.
Throughout Monday and Tuesday, attendees can choose from 30 workshops on a wide range of subjects presented by these and other experts working on the front lines and behind the scenes to tackle homelessness and housing insecurity. During Wednesday's Housing Institute, we host three intensive, full-day sessions that delve more deeply into the subject matter.

For more information, including full workshop descriptions, visit our new and improved conference website.

---
What Does Registration Include?
Registration includes access to all workshops, plenary sessions, continental breakfast, lunch, and the Monday evening reception. Registration for the Wednesday Housing Institute includes access to one full-day session and box lunch. Conference registration does NOT include hotel or travel costs. For more information about accommodations and travel, go to the Conference Logistics page.
Members Save!
COHHIO's organizational members get a $50 discount off every employee's conference registration. Join COHHIO or renew your organization's membership online or pay your membership dues when you register for the conference online. Membership fees are based on your organization's annual budget – for more information visit our membership page. If you are not sure of your membership status, please contact Manuel Quintero at 614-280-1984 (ext. 127).
Accommodations
The Sheraton Columbus Hotel at Capitol Square, where the conference takes place, offers our attendees discounted rooms at $144 per night. You are responsible for making your own reservations either by using the Sheraton's online room registration page at or calling the hotel at 800-325-3535. Be sure to tell the hotel operator you are attending the COHHIO conference. To get the special rate, you must make your reservations by March 16. There are a limited number of rooms available, so please book your room early.
Thank you to Ohio Capital Corporation for Housing, Ohio Housing Finance Agency, UnitedHealthcare Community Plan, the Ohio Development Services Agency, Ohio Mental Health and Addiction Services, Fifth Third Bank, and all the other generous sponsors that have already pledged to support Housing Ohio 2019!
Visit COHHIO's conference page for a list of confirmed sponsors. For more information about becoming a sponsor, contact Marcus Roth (marcusroth@cohhio.org 614-280-1984 x.111).