Conference Logistics
Who Attends?
Housing and homeless advocates, social service providers, homeless services and program providers, clients and program participants, nonprofit housing developers and funders, community development officials, fair housing and disabilities advocates, housing providers, federal, state and local government personnel, mental health and substance abuse professionals, attorneys, and anyone else concerned with access to decent, safe and affordable housing and services for low-income people.
Hotel Accommodations
The Hyatt Regency Columbus, where the conference takes place, offers our attendees discounted rooms at $149 per night. You are responsible for making your own reservations either by using the Hyatt's online room registration page or calling the hotel at 614-463-1234. Be sure to tell the hotel operator you are attending the COHHIO conference. To get the special rate, you must make your reservations by March 27. There are a limited number of rooms available, so please book your room early.
Directions
The Hyatt Regency Columbus is located at 350 North High Street in the Arena District of downtown Columbus. You can call the hotel at 614-463-1234 for directions, or use their Columbus city map for directions. Valet parking is available at the hotel and additional parking is available at the Chestnut Street Garage, located one block south of the hotel.
Continuing Education Units
COHHIO will provide Continuing Education Units (CEUs) for Social Workers. Certificates will be distributed following the conference via email within 30 days. Conference attendees must sign the CEU forms each day of the conference and complete an evaluation to receive CEUs.
Scholarships
Thanks to generous support from the Nord Family Foundation, a limited number of scholarships will be available to those who demonstrate a financial burden and would not otherwise be able to attend the conference.

To be considered for a scholarship, a written request must be submitted via email to douglas.argue@cohhio.org by March 1. Written requests should include the following: a description of financial burden, why attending the conference is beneficial, and if scholarships have been given to attend this conference in the past.
Scholarships are limited to one per organization and ONLY covers the registration for the two-day conference. Wednesday Housing Institute is excluded. Scholarship recipients are responsible for transportation and lodging for the conference.
Applicants for the scholarship will receive notification after March 6. Applicants awarded scholarship must register before early-bird registration ends on March 13.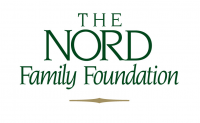 Problems? We can help you register! Call us at 614.280.1984 ext. 131
Map
Monday, April 13

| | |
| --- | --- |
| 8:00 - 9:00 a.m. | Registration and Coffee |
| 9:00 - 9:30 a.m. | Welcome and Introduction (Ballroom) |
| 9:30 - 10:30 a.m. | Morning Plenary (Ballroom) |
| 10:45 a.m. - 12:15 p.m. | Workshop Set A (Breakout Rooms) |
| 12:30 - 1:15 p.m. | Lunch (Ballroom) |
| 1:30 - 3:00 p.m. | Workshop Set B (Breakout Rooms) |
| 3:15 - 4:45 p.m. | Workshop Set C (Breakout Rooms) |
| 5:00 - 6:30 p.m. | Reception (Ballroom) |
| 6:30 - 7:45 p.m. | Dinner and Conversation (various) |
| 8:00 - 9:00 p.m. | Evening Forum |
Tuesday, April 14

| | |
| --- | --- |
| 8:00 - 9:00 a.m. | Registration and Continental Breakfast |
| 9:00 - 9:15 a.m. | Welcome and Introduction (Ballroom) |
| 9:15 - 10:15 a.m. | Morning Plenary (Ballroom) |
| 10:30 a.m. - 12:00 p.m. | Workshop Set D (Breakout Rooms) |
| 12:00 - 1:30 p.m. | Lunch and Afternoon Plenary (Ballroom) |
| 1:45 - 3:15 p.m. | Workshop Set E (Breakout Rooms) |
Wednesday, April 15

| | |
| --- | --- |
| 8:00 - 9:00 a.m. | Registration and Continental Breakfast |
| 9:00 a.m. - 4:00 p.m. | Housing Institute Sessions (Breakout Rooms) |
Wanted: Housing Ohio 2020 Sponsors
There's still time to sponsor Housing Ohio 2020! Call Marcus Roth at 614-280-1984, ext. 111 or email marcusroth@cohhio.org for details.
Housing Ohio 2020 is made possible by our generous sponsors:


Other confirmed 2020 sponsors include:
Affordable Housing Trust for Columbus and Franklin County
AmeriHealth Caritas
Anthem Blue Cross and Blue Shield
Barbara Poppe & Associates
Buckeye Community Hope Foundation
Buckeye Health Plan
CareSource
CareWorksComp
Columbus Metropolitan Housing Authority
Community Housing Network
Corporation for Supportive Housing
CREA
Disability Rights Ohio
Duke Energy
Enterprise Community Partners
Episcopal Retirement Services
Federal Home Loan Bank of Cincinnati
Finance Fund
First Financial Bank
Homeport
JPMorgan Chase
KeyBank
Miami Valley Housing Opportunities
Millennia Housing Companies
Model Group
Molina Healthcare of Ohio
Mount Carmel Health System
Mutual of America
National Church Residences
National Equity Fund, Inc.
Nationwide Children's Hospital
New Era Benefits Consulting
NRP Group
Ohio Adult Care Facilities Association
Ohio REALTORS
Ohio State University College of Social Work
Park National Bank
Preservation of Affordable Housing
The Provident Companies
Orix Real Estate Capital
RiverHills Bank
Star Title Agency
Stock Development Company
SureImpact
Third Federal Savings & Loan
Tidwell Group
United Church Homes
U.S. Bank
Vogt Strategic Insights
Wallick Communities
Woda Cooper Companies
---
Other Supporters Include:
CHN Housing Partners
Citizens Bank
NeighborWorks Collaborative of Ohio
St. Mary Development Corp.
Wanted: Housing Ohio 2020 Sponsors