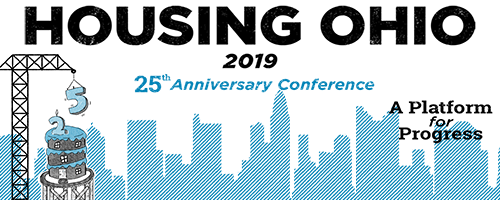 Wednesday Housing Institute
9:00 a.m. – 4:00 p.m.

Landlord-Tenant Law
This interactive institute will offer on general information on Ohio's Landlord Tenant Law in order to help providers and consumers understand, prevent, and resolve problems that may arise in the landlord-tenant relationship. Subjects include: rental agreements, repairs, the rights and responsibilities of landlords and tenants, security deposits, evictions and more.
Program Evaluation and Accountability
Measuring outcomes is not just about attracting funding or meeting requirements; it's about fidelity to an organization's mission. During this full-day interactive session, providers will learn how to determine if their efforts are truly helping individuals, solving problems in the community, and making meaningful impact on the population they serve.
Applying Conflict Resolution to the Homeless System
Staff working in the homeless system face frequent conflict due to stressful work environments and new crises that arise each day. This training equips attendees with skills for resolving conflicts. Gain a better understanding of how conflict impacts our lives, identify personal conflict styles, learn active listening and de-escalation skills, and look at practical applications in real-life scenarios.
Utilizing Supported Employment
As formidable as the barriers to employment may seem for populations experiencing homelessness, there is an evidence-based practice that has been successful for programs that serve people who are 

chronically

 homeless, and other resources in the state are available to help, as well. In this comprehensive institute, attendees will learn how to access already available employment and benefit planning services, first steps for implementing the evidence-based practice, how to build relationships with employers, how to assist job seekers with legal histories, how to help homeless youth start careers, and how to support people in education and 

vocational

 training programs.
Thank you Park National Bank, sponsor of the 2019 Ohio Housing Institute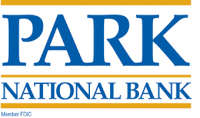 Housing Ohio 2019 is made possible by our generous sponsors:


Other confirmed sponsors include:
Affordable Housing Trust for Columbus and Franklin County
Anthem Blue Cross and Blue Shield
Barbara Poppe & Associates
Buckeye Community Hope Foundation
Buckeye Health Plan
CareSource
CareWorksComp
CHN Housing Partners
Citizens Bank
Columbus Metropolitan Housing Authority
Community Housing Network
Corporation for Supportive Housing
Disability Rights Ohio
Duke Energy
Enterprise Community Partners
Fairfield Homes
Federal Home Loan Bank of Cincinnati
Finance Fund and FCAP
First Financial Bank
Homeport
JPMorgan Chase
KeyBank
Millennia Housing Development
Model Group
Molina Healthcare of Ohio
Mount Carmel Health System
Mutual of America
National Church Residences
National Equity Fund, Inc.
Nationwide Children's Hospital
Neighborhood Development Services
NeighborWorks Collaborative of Ohio
New Era Benefits Consulting
Novogradac & Co., LLP
Ohio Adult Care Facilities Association
Ohio REALTORS
Ohio State University College of Social Work
Park National Bank
PIRHL
Porter Wright
The Provident Companies
RED Capital Group
RiverHills Bank
Star Title Agency
Third Federal Savings & Loan
Tidwell Group
U.S. Bank
Vogt Strategic Insights
Wallick Communities
WesBanco Bank
Woda Cooper Companies
---
Other Supporters Include:
Akron Metropolitan Housing Authority
St. Mary Development Corp.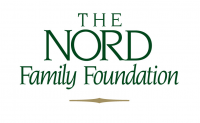 Thank you to the Nord Family Foundation for supporting need-based scholarships to attend Housing Ohio 2019.
For information on sponsorship, please contact Marcus Roth, Communications/Development Director, 614-280-1984 X 111; marcusroth@cohhio.org