Over the past 25 years the Ohio Housing Trust Fund has provided about $700 million for homeless assistance, affordable housing development and other critical programs for the state's most vulnerable populations. During that time, more than one million Ohioans have accessed homeless assistance programs funded with OHTF dollars, 63,000 low-income households have benefitted from OHTF-funded housing units, and 85,000 seniors have received critical home repair services that helped them remain in their homes.
The Ohio Housing Trust Fund is also a powerful economic engine that leverages federal and private matching funds. Every OHTF dollar invested in affordable housing development produces nearly $15 in overall economic activity.
Given this overwhelming record of success, COHHIO has launched a campaign to urge state policymakers to significantly expand the Ohio Housing Trust Fund. For more information, read the Home Matters to Ohio campaign brochure.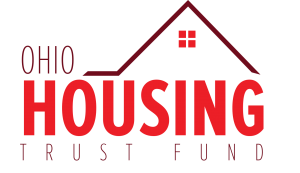 COHHIO produced this video in conjunction with WOSU on the 25th year anniversary of the Ohio Housing Trust Fund.
Thanks to the Gund Foundation and the Ohio Housing Finance Agency for their generous support for this project.